International forestry summer school Slovenia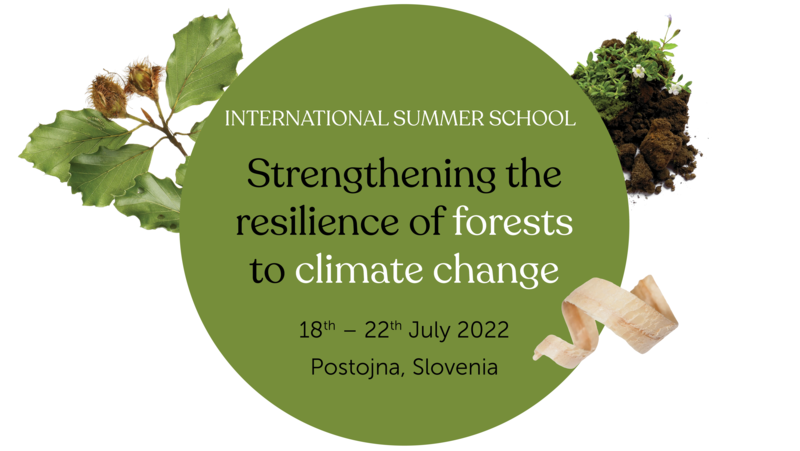 BY LIFE IP CARE4CLIMATE PROJECT

International forestry summer school is inviting students of forestry and forestry-related students!
Aim & objectives: European forests face a major challenge due to climate change. If we want to preserve forests and reduce the impact of climate change in the future, we need to increase forest resilience and stability today. Some questions on how to do this will be answered in this summer school. The focus will be on silviculture solutions and best forestry practices used in Central Europe to strengthen forest resilience to climate change. A full day of the summer school will be devoted to a field trip to the Dinaric fir-beech forest region (Kočevsko).
Target audience: this summer school is aimed at forestry or forestry-related students who come from EU Member States and see knowledge of forests and climate change as a potential for their future studies and professional activities. The summer school will be held in English; therefore, knowledge of English is mandatory.
Organisers & trainers:
dr. Boštjan Mali (Slovenian Forestry Institute, Slovenia)
dr. Eckart Senitza (Pro Silva, Austria)
in collaboration with colleagues from Slovenian Forestry Institute, Slovenia State Forests, d.o.o., the Slovenia Forest Service and the University of Ljubljana, BF, the Department of Forestry and Renewable Forest Resources.
How can you participate? We have up to 25 places available for this summer school. Half of the participants should be from abroad and the other half from Slovenia. Please apply through this form by April 29th, 2022. Each applicant is asked to send (i) a short motivation letter, and (ii) one page CV, both in English. This information will be used by the Organising Committee to decide which candidates will be admitted. The decision on the participants will be announced in the first half of May together with the detailed programme of the Summer School.
When & where? 18.-22.7.2022, Postojna, Slovenia
Venue and accomodation: Srednja gozdarska in lesarska šola Postojna, Tržaška cesta 36, 6230 Postojna and Youth Hostel Proteus, Tržaška cesta 36, 6230 Postojna
PROGRAMME (draft version, will be updated)
Contact: anica.simcic@gozdis.si
Participation fee & support: No registration fee. The project LIFE IP CARE4CLIMATE will cover the costs of accommodation, full board, and field trip for participants.
For foreign participants, the organizer will reimburse part of the travel costs up to 100 EUR per person. The reimbursment will be transferred only after the completion of the school.
Apply now for international forestry summer school 2022!
The LIFE IP CARE4CLIMATE (LIFE17 IPC/SI/000007) project is an integrated project, co-financed by the European LIFE programme, the Climate Change Fund and other partners.